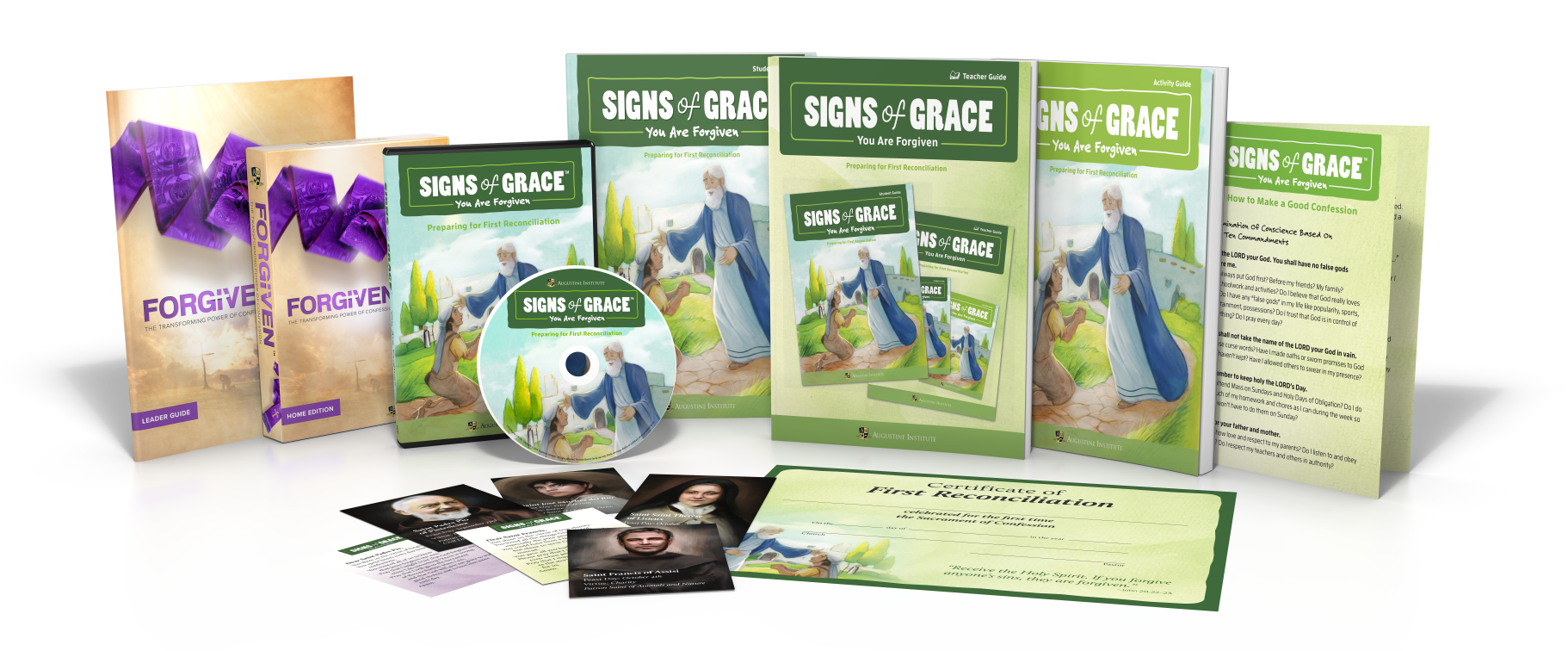 Signs of Grace: You Are Forgiven
 prepares children to receive the Sacrament of Reconciliation for the first time by revealing that God is indeed "rich in mercy." Parent sessions using Award-winning Augustine Institute Studio's 
Forgiven: The Transforming Power of Confession
help meet the crucial need for ongoing formation and catechesis for the entire family.
The curriculum includes seven sessions. Each presents the good news of salvation offered to us in Jesus Christ, with a focus on helping children understand intellectually, spiritually, and emotionally that the Sacrament of Reconciliation is a real encounter with him, and that he desires to forgive and heal us at the deepest levels of our humanity.
Activities, Scripture, videos, and stories are provided to engage both the mind and the heart so that the child can come to fully understand the gift of grace and mercy offered through the Sacrament.
And while the curriculum is focused on the child, it also recognizes that it is in the Christian family that the Faith is first learned and is most effectively understood and lived out. A Family Take Home Page is provided with each session in English and Spanish to engage parents and the entire family in this journey of Faith.
A detailed teacher guide provides instructions for parent sessions using Forgiven: The Transforming Power of Confession, the acclaimed series about the Sacrament of Confession produced by the award-winning Augustine Institute Studios.

Signs of Grace: You Are Forgiven includes: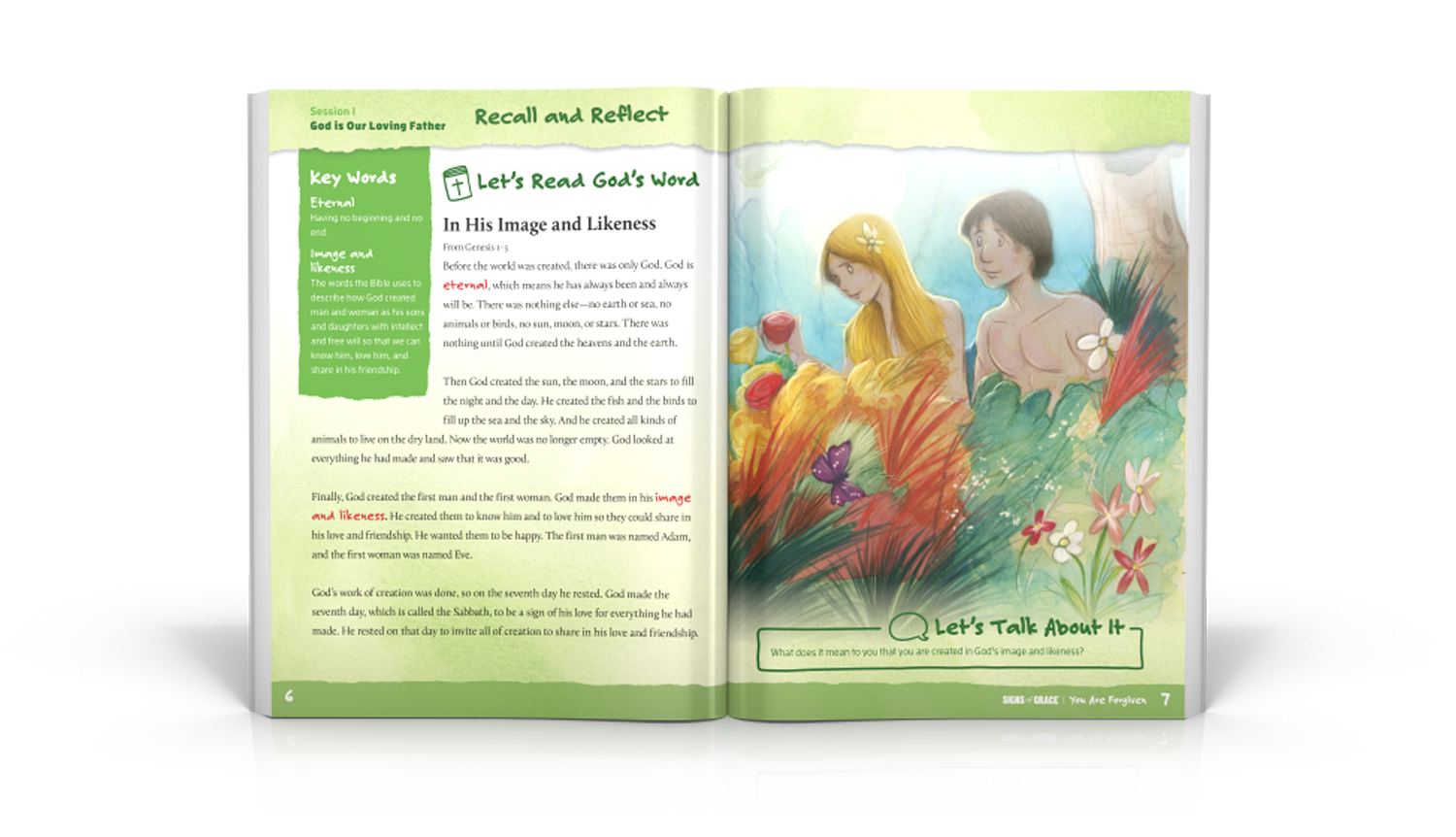 Student Guide
Each session includes a story from Scripture as well as a story of a saint relevant to the lesson, key word definitions, a fun activity, a story featuring fictional characters children can relate to, and a session recap.
Student Activity Book
Each session includes sticker pages and engaging, lively activities including family take home pages in English and Spanish, word searches, songs, crossword puzzles, and flash cards.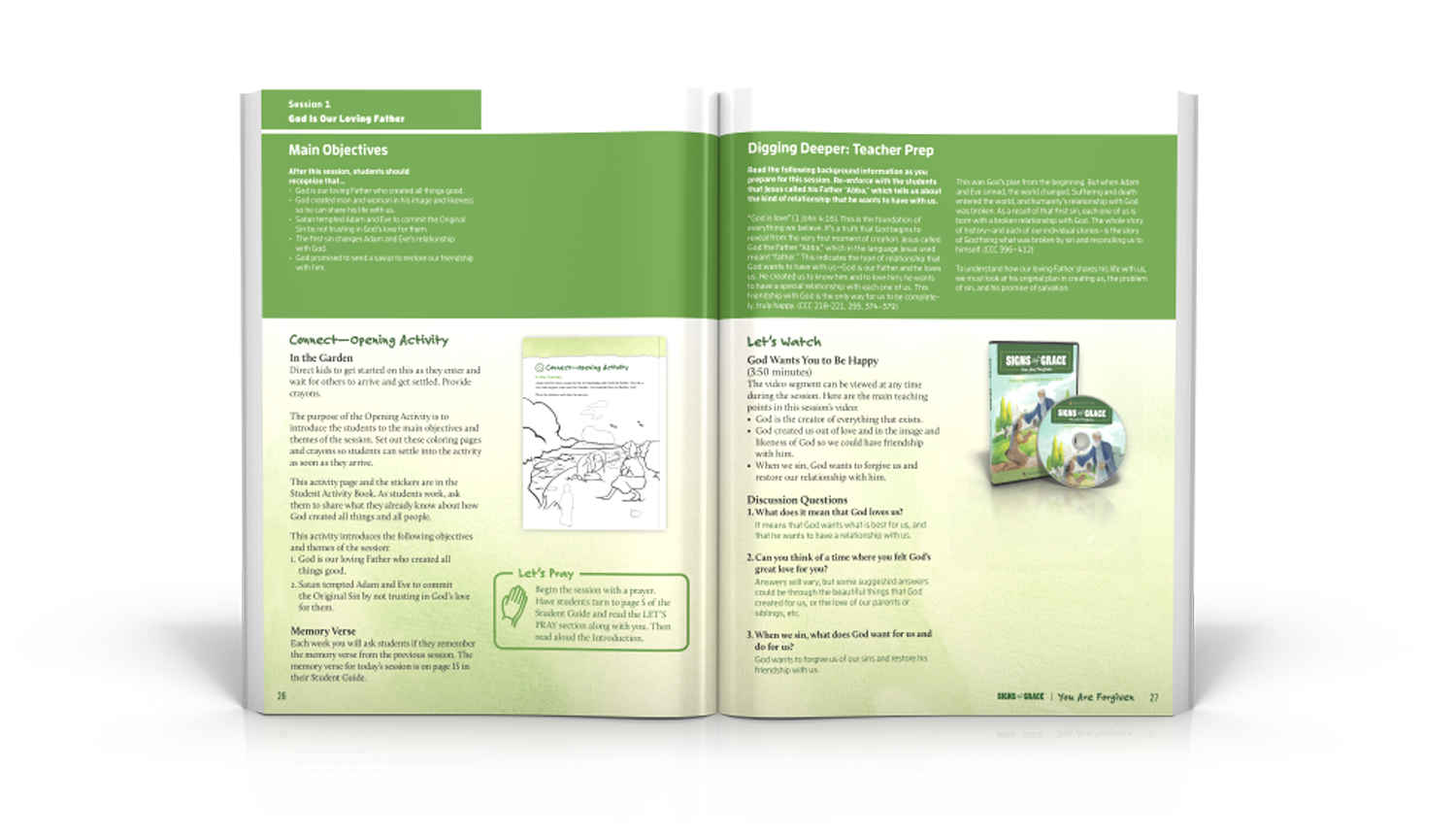 Teacher Guide
Each session includes a clear overview and outline of the main objectives, as well as discussion questions to prompt engagement with the students and detailed instructions for each activity. Supplemental activities are also provided with a list of necessary materials and instructions. Also included is information for a parish leader on how to implement the program into a parish, specifics on how to hold parent sessions using the Augustine Institute's Forgiven: The Transforming Power of Confession, and an attendance poster to help teachers incentivize their students to complete take-home pages.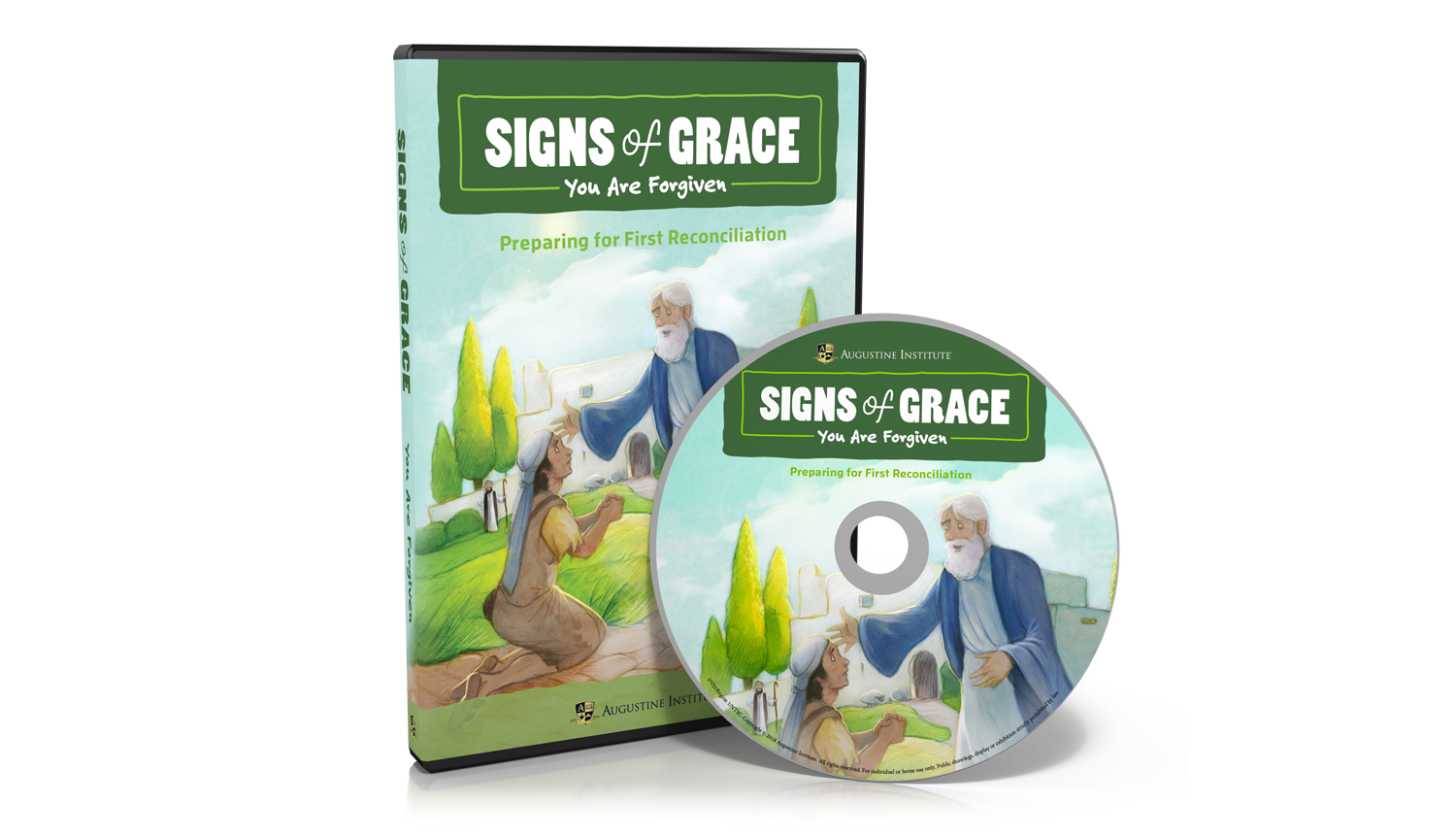 Engaging Video Segments for each session
Each session includes a short video that is carefully crafted to ease the child into the lesson for the day, helping them become open and excited for what they will learn. Animation, hand-drawn Catholic symbols and graphics, engaging sound, and warm, entertaining presenters meet them at their level and convey the big idea of what is about to be unpacked by their teacher.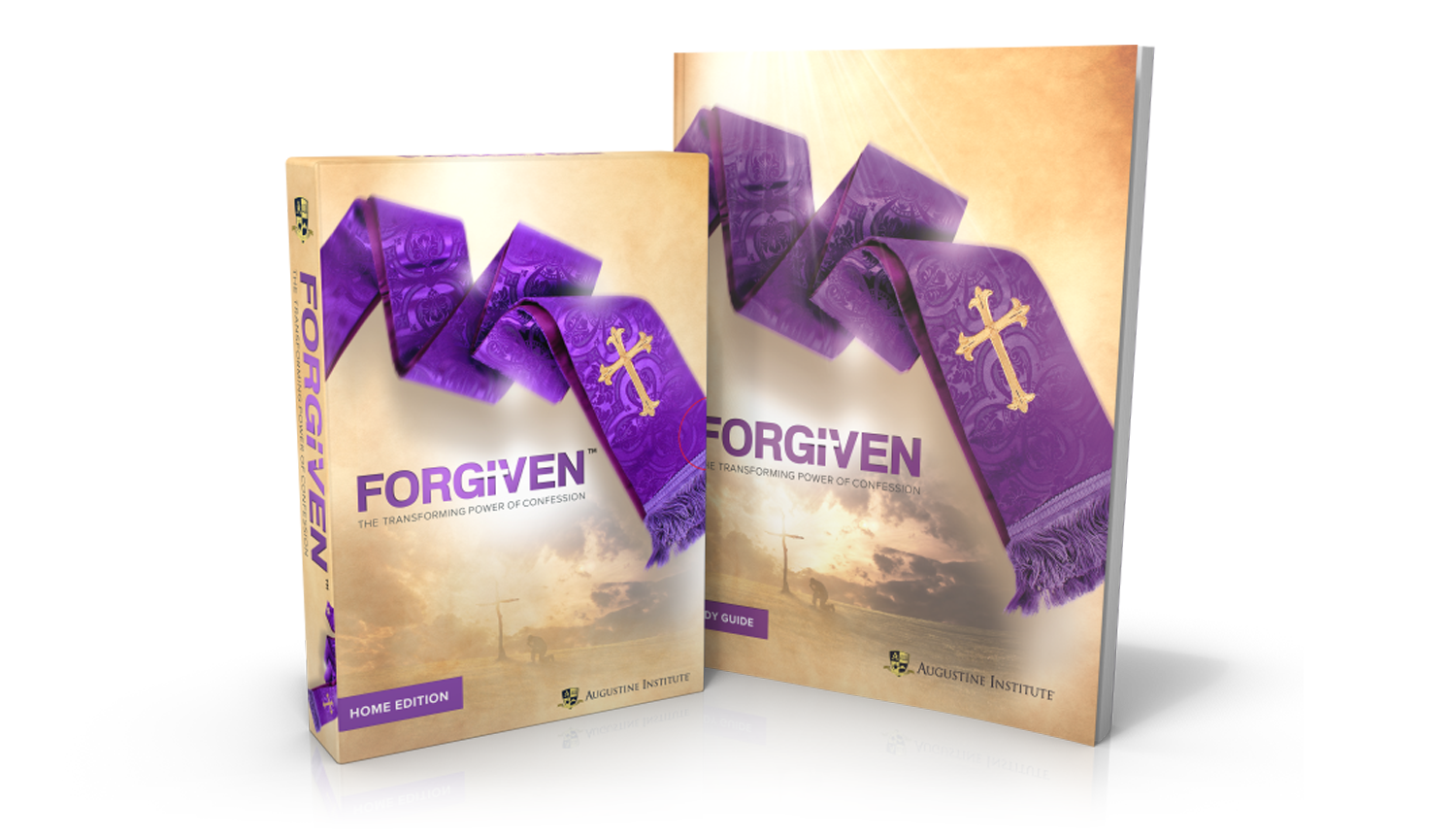 Forgiven: The Transforming Power of Confession
The Augustine Institute DVD Series Forgiven: The Transforming Power of Confession, along with the Leader Guide, to be used in parent sessions, which provides the Church's teaching about the sacrament of Confession, including a practical "walk through" of what happens in the confessional and how every moment connects to Scripture, Catholic Tradition and God's passionate desire to be with you.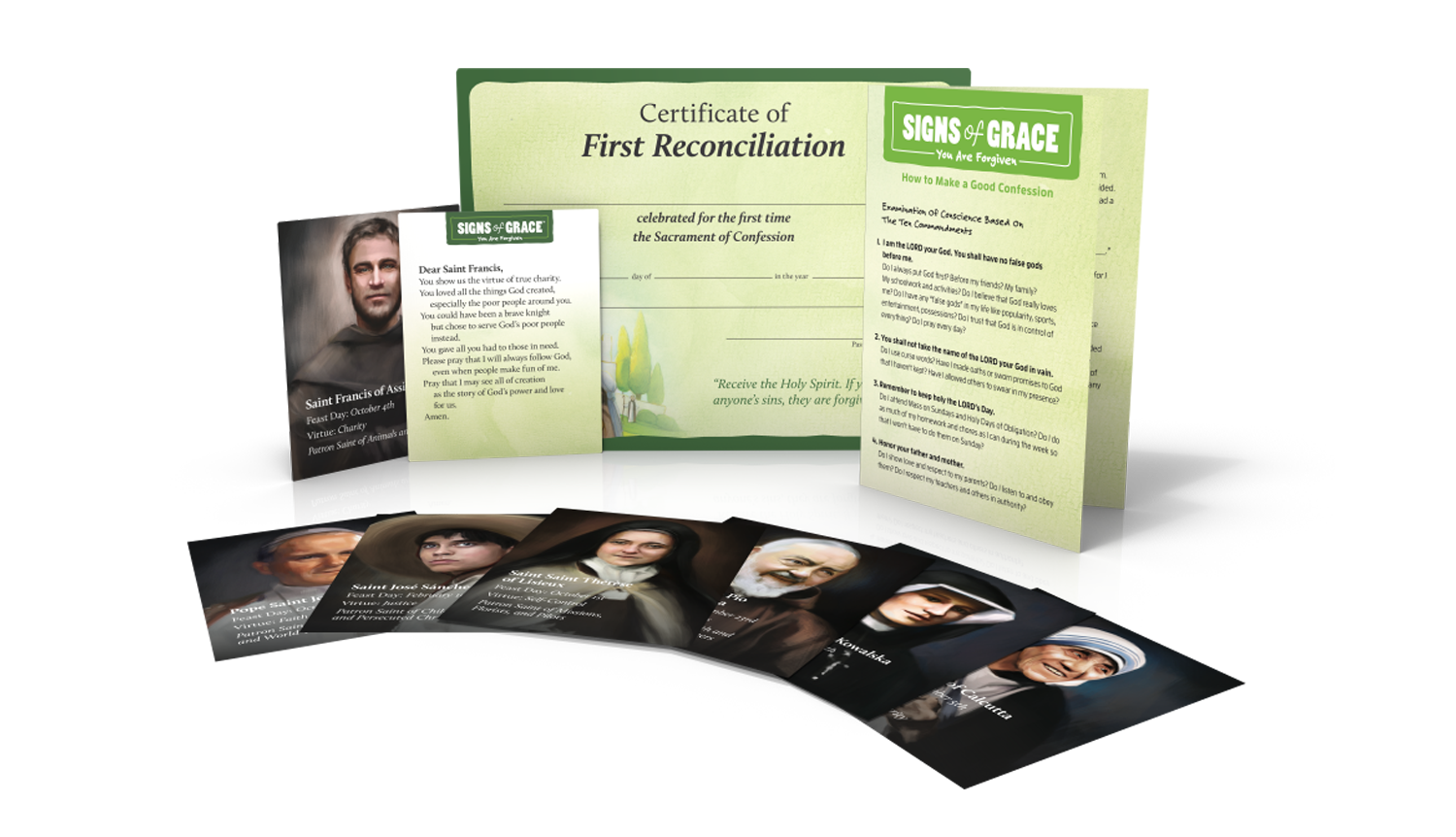 Prayer Cards and Certificates
Saint prayer cards that coincide with the saints highlighted throughout the program.
Confession cards that include the Examination of Conscience based on the 10 Commandments, the 7 Steps to Make a Good Confession based on the Catechism of the Catholic Church, and the Act of Contrition prayer.
Certificates of Completion to personalize for each participant

Lessons in You Are Forgiven Include: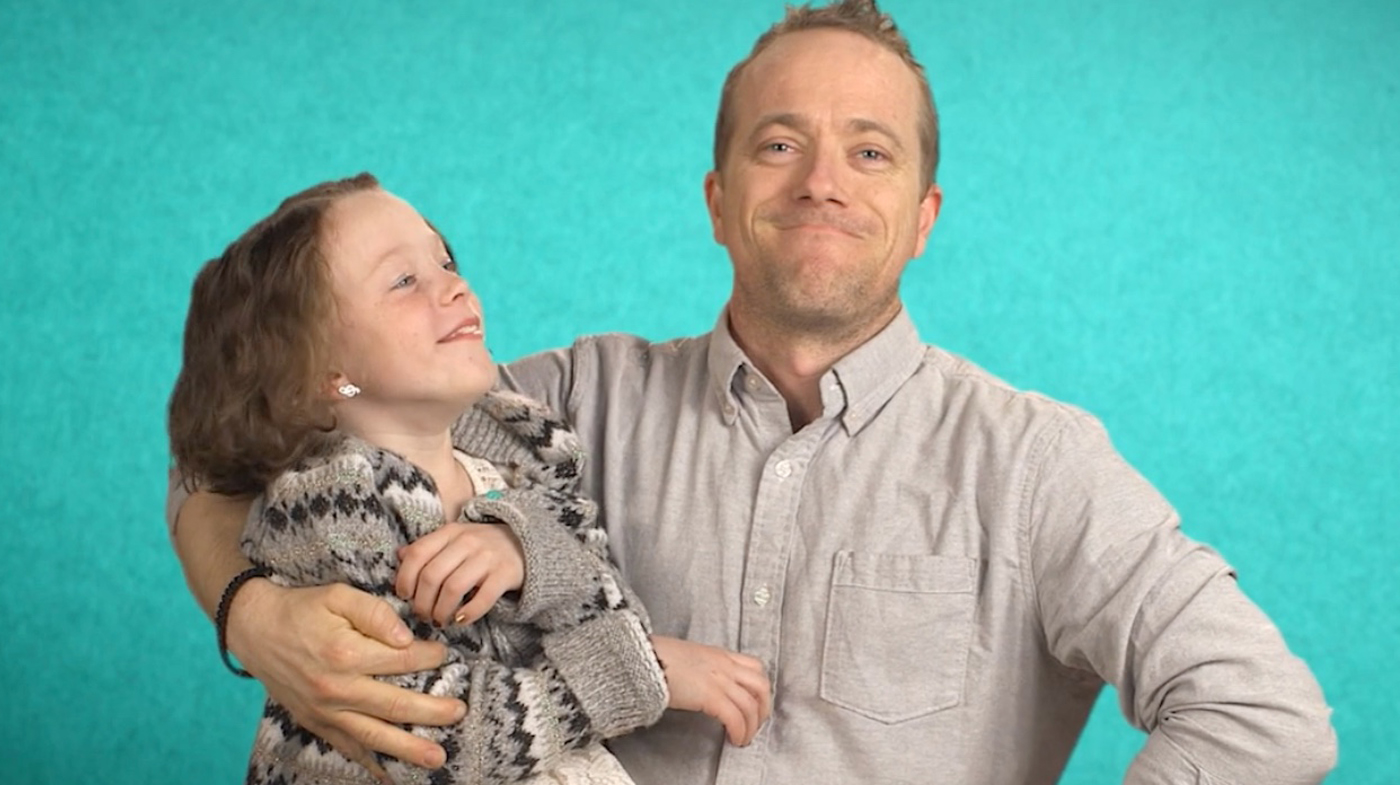 Session 1: God is Our Loving Father
Key focus: Relationship with God the Father and our Happiness
Scripture Story: Genesis 1–3
Saint: Saint Francis of Assisi
Children's Story: The Birthday Gifts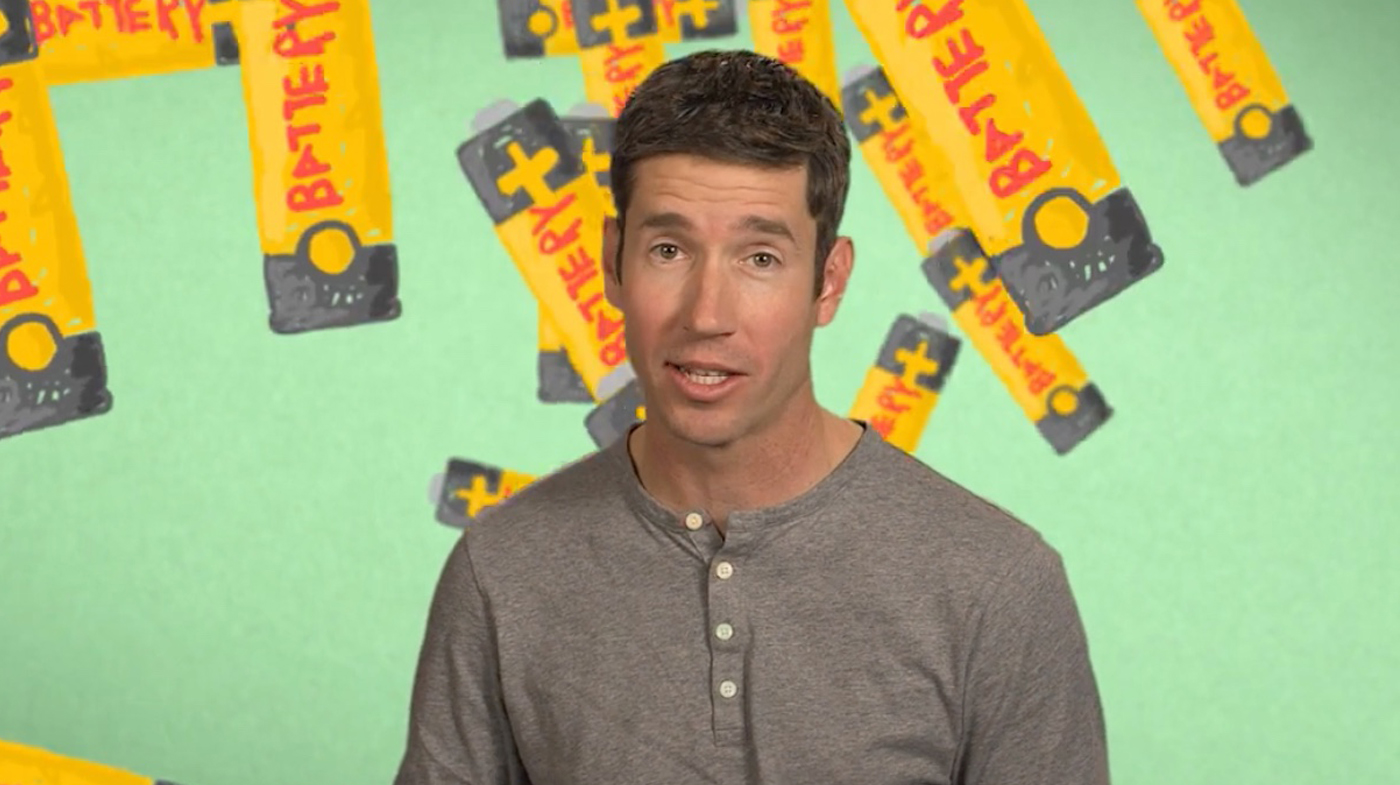 Session 2: God Reveals His Saving Plan
Key focus: Emphasize virtues – laws are intended to make us happy
Scripture Story: Genesis 12–22
Saint: Saint Therese of Lisieux
Children's Story: Rules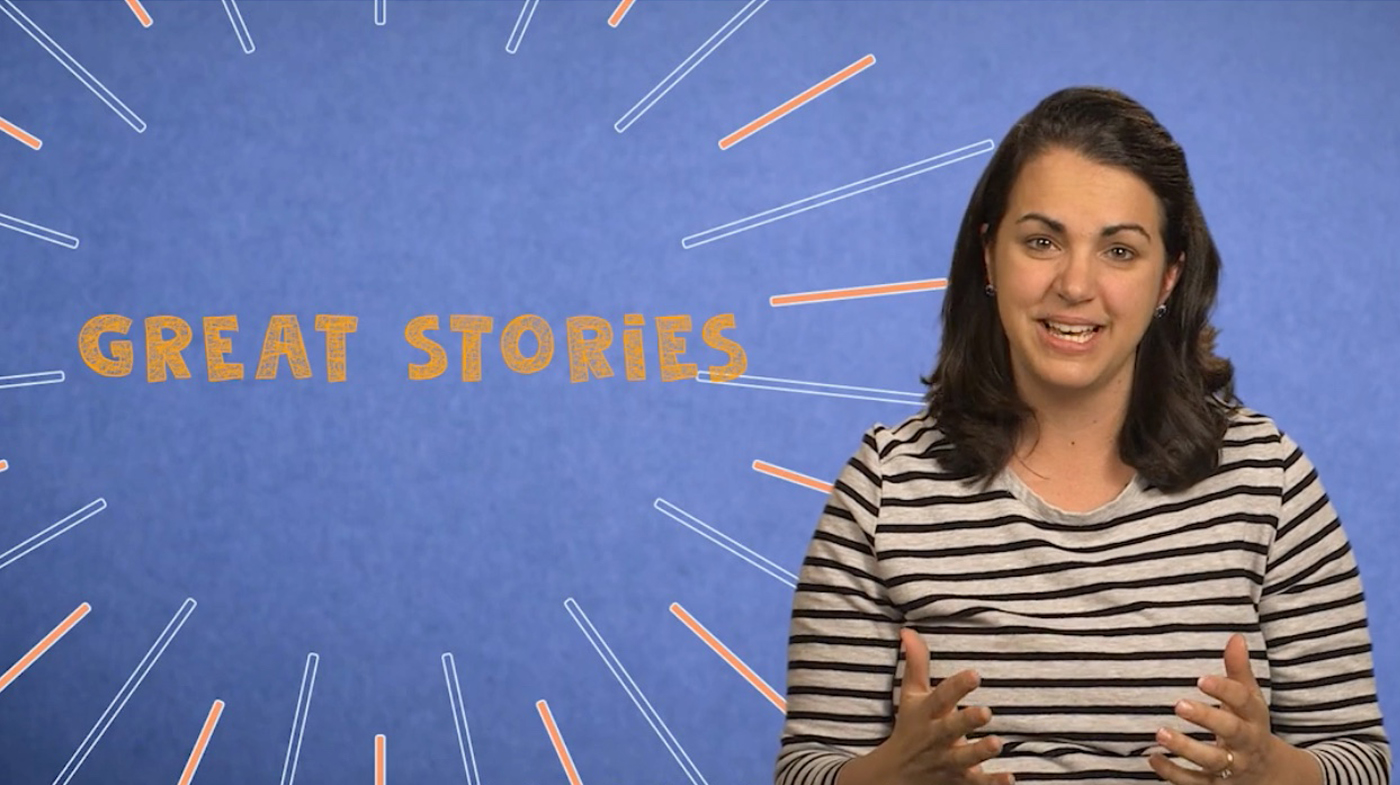 Session 3: Jesus Comes to Save Us
Key focus: Christ dies for us to save us from our sins.
Scripture Story: Matthew 18:12–1 and Luke 15:3–7
Saint: Saint Jose Sanchez de Rio
Children's Story: The Deep End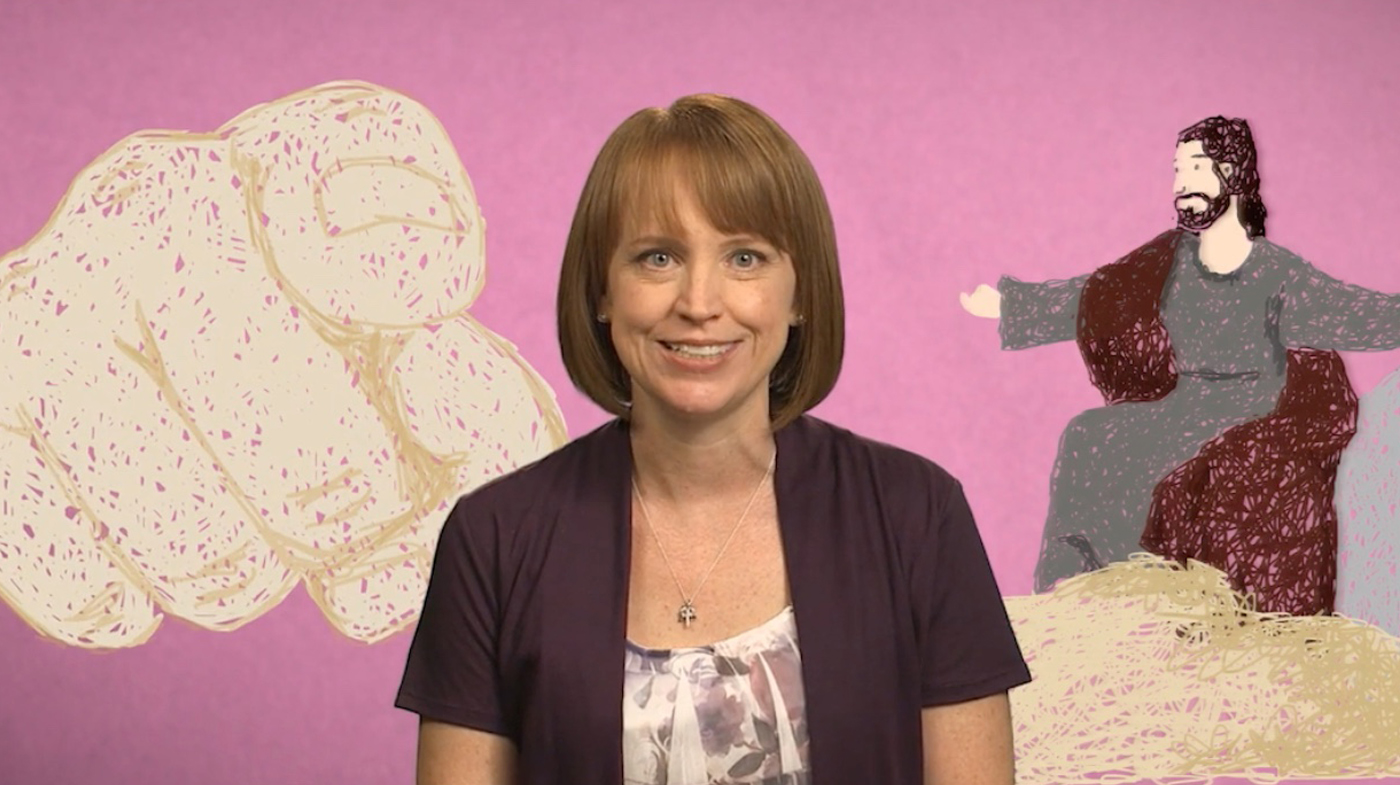 Session 4: The Church Continues Christ's Saving Mission
Key focus: The Church
Scripture Story: Matthew 16:17–19
Saint: Pope Saint John Paul II
Children's Story: Grace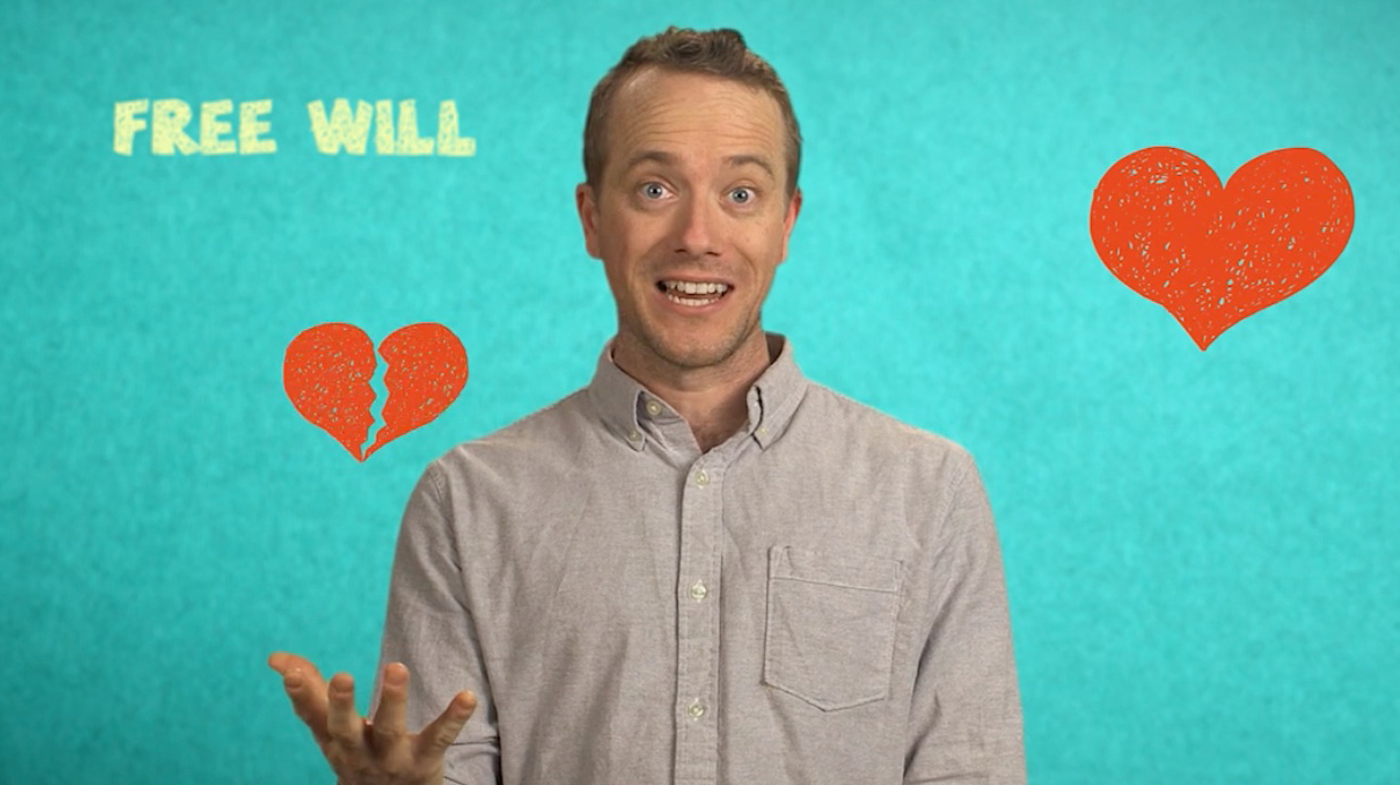 Session 5: Morality: Life in Christ
Key focus: God's laws make us happy
Scripture Story: Matthew 5:1–12
Saint: Saint Teresa of Calcutta
Children's Story: The High Road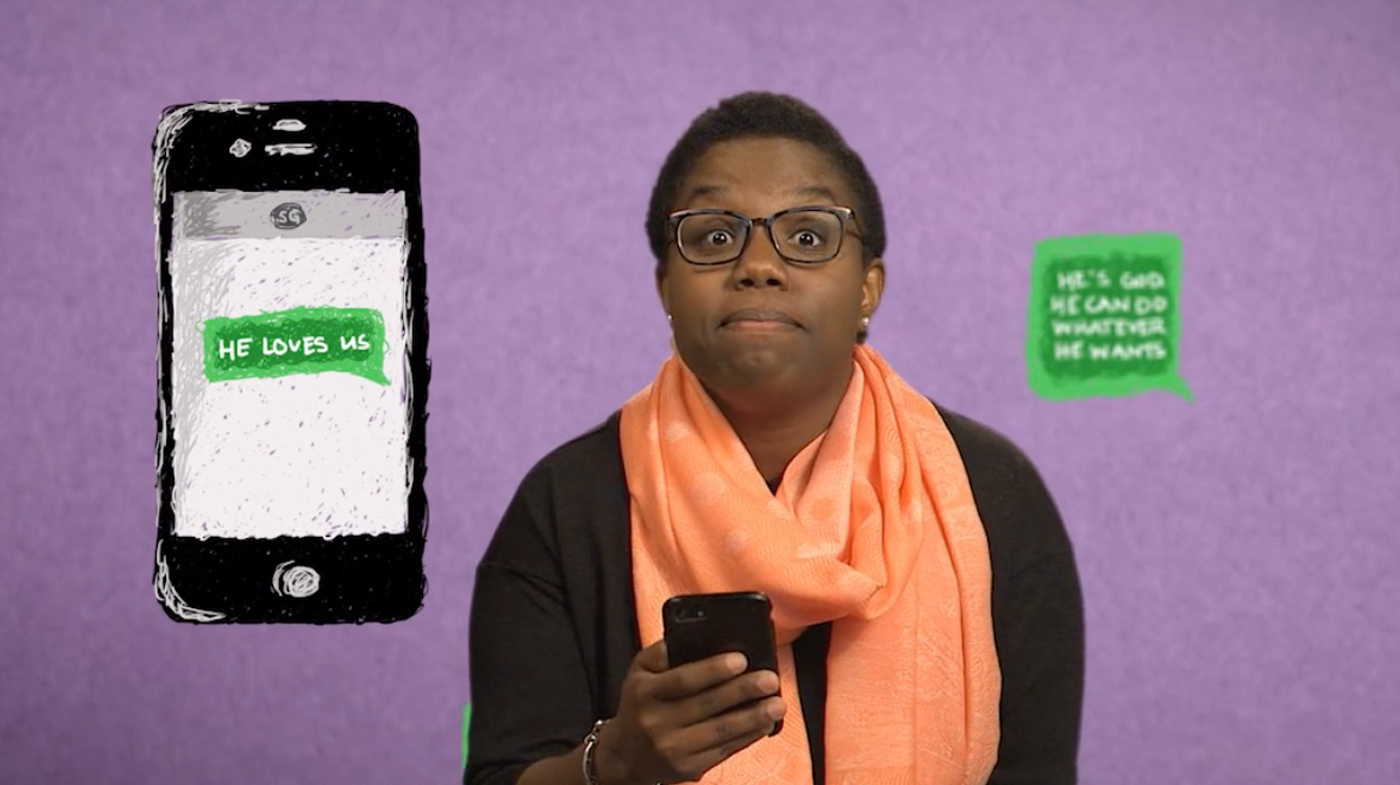 Session 6: The Sacrament of Reconciliation
Key focus: Christ forgives us
Scripture Story: John 20:19-23
Saint: Saint Faustina Kowalska
Children's Story: The Low Road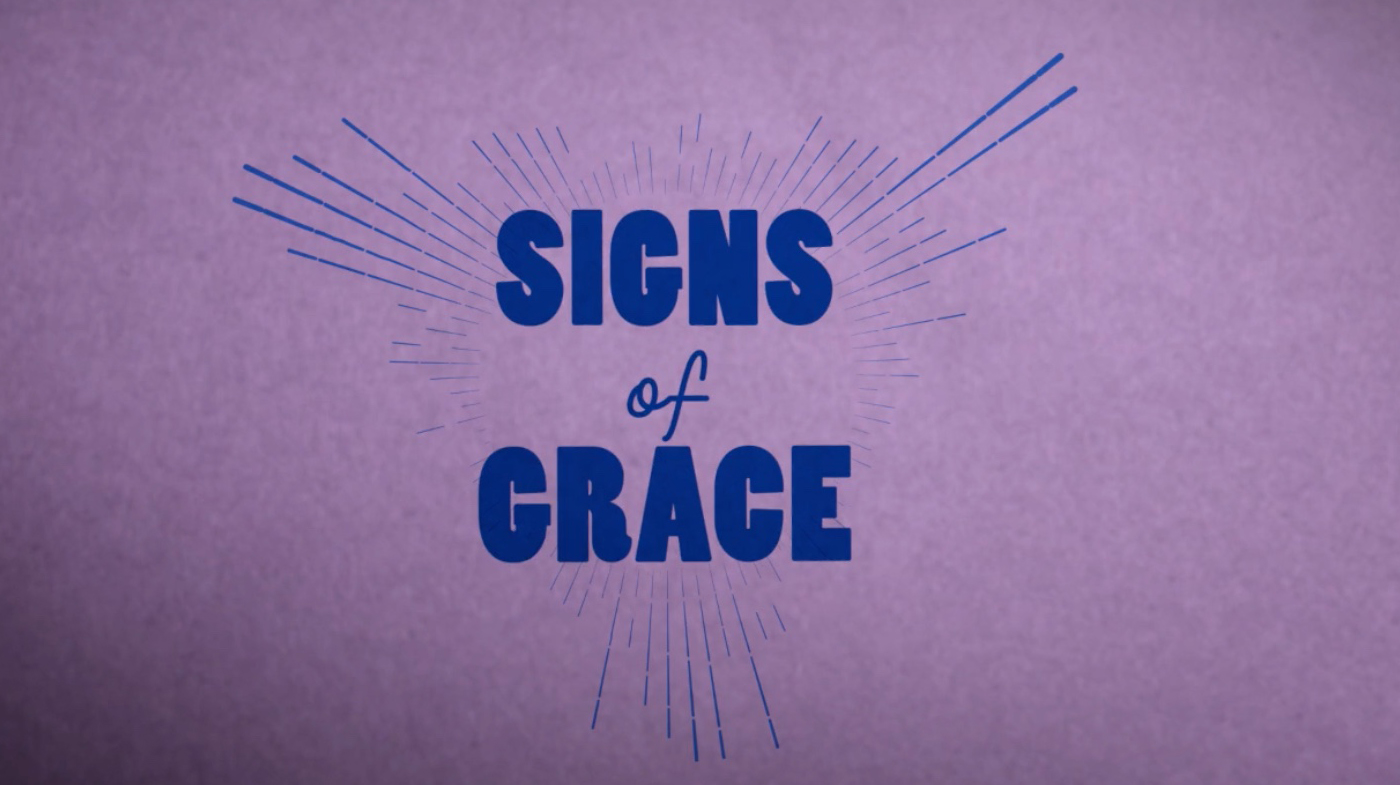 Session 7: Celebrating the Sacrament of Reconciliation
• Key focus: How to make a good confession
• Scripture Story: Luke 15:11–32
• Saint: Saint Padre Pio of Pietrelcina
• Children's Story: The Long Road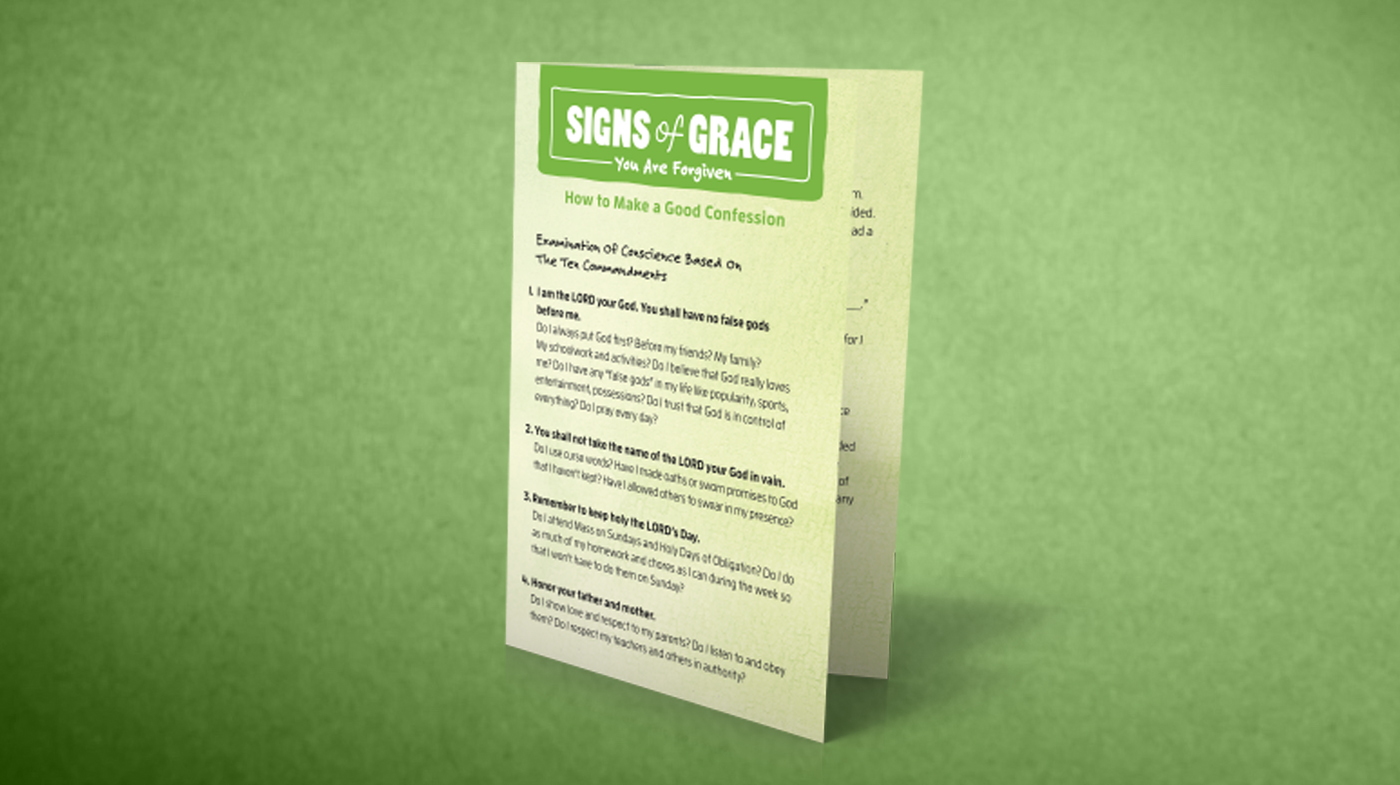 Bonus Material: How to Make a Good Confession
The 7 Steps to Make a Good Confession
based on the Catechism of the Catholic Church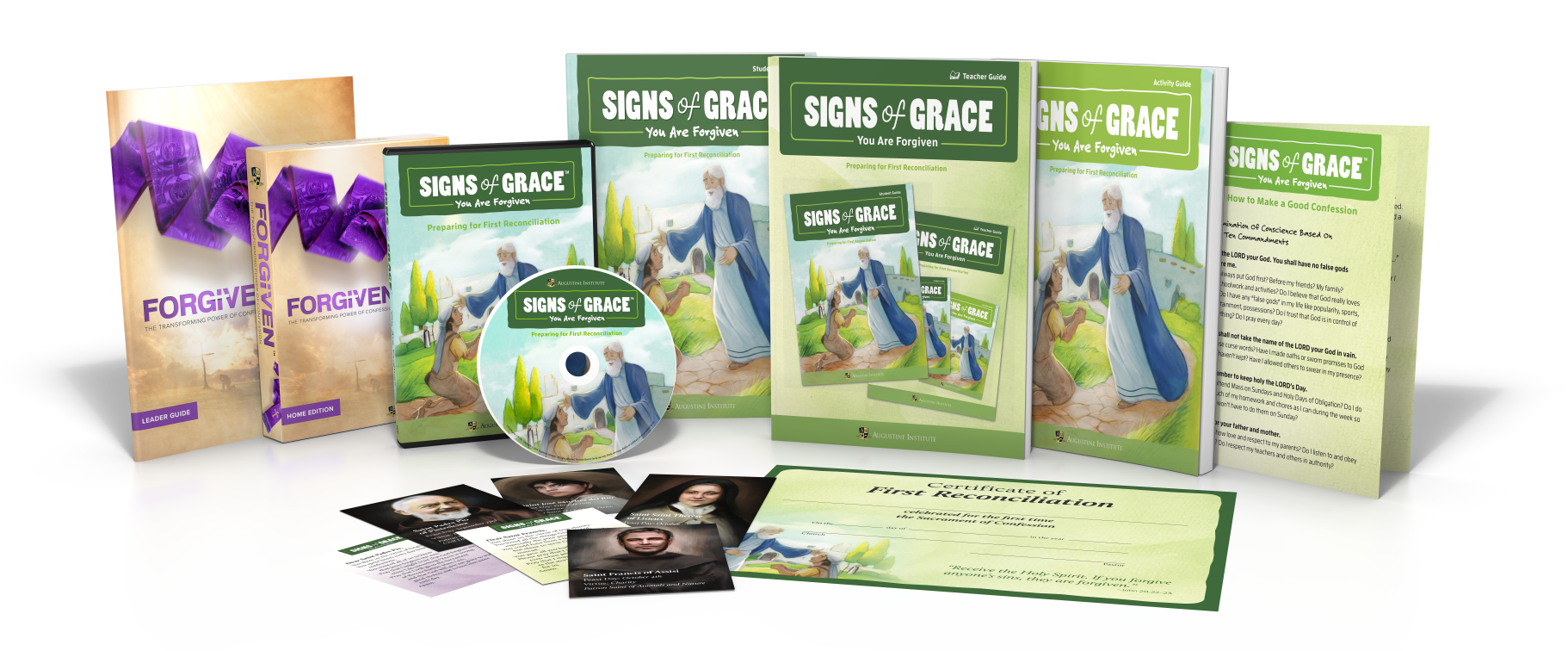 Click here for a sample of the Teacher Guide
Session 7: Celebrating Reconciliation
Click here for a sample of the Student Guide
Click here for a sample of the Activity Guide
VIDEO CLIP SAMPLE
Session 5: You Are Forgiven
VIDEO TRAILER
Forgiven: The Transforming Power of Confession

You Are Forgiven Kit: $149.00
This Starter Kit (valued at over $250!)
includes everything you need to run your class:
1 Teacher Guide

232 pages

ISBN: 978-0-9991778-5-3

You Are Forgiven DVD

Video for each of 8 sessions;

approximately 35 total minutes of video content.

1 Student Guide

128 pages

ISBN: 978-0-9991778-4-6

Student Activity Guide

128 pages

ISBN: 978-0-9991778-6-0

1 set of Certificates of Completion

Pack of 20

1 set of Confession Cards

Pack of 20

1 pack of Saint Prayers Cards

20 sets of 7

1 Forgiven: The Tranforming Power of Confession 
Program Components
Teacher Guide: $44.95
232 pages
Volume Discounts Available
Student Guide: $14.95
128 pages

Student Activity Book: $7.95
128 pages

Confession Cards for children $14.95
Packs of 20
Certificates of Completion $14.95
Packs of 20
Saint Prayer Cards $39.95
20 packs of 7; 140 total